Der er hjælp at hente!
Det er - for rigtigt mange mænd - en del af naturens proces, at håret på et tidspunkt begynder at falde af. Hos nogen sker det allerede i de tidlige 20'ere, imens det hos andre først begynder senere i livet. De fleste mænd har dog det tilfælles, at håret på ét eller andet tidspunkt vil blive tyndere; tindingerne bliver højere og måske begynder der ligefrem at danne sig en lille måne på toppen af hovedet. Hårtabet er naturligt og hormonelt betinget, hvorfor man fejlagtigt kunne fristes til at tro, at der ikke er noget at stille op imod det - men det er der!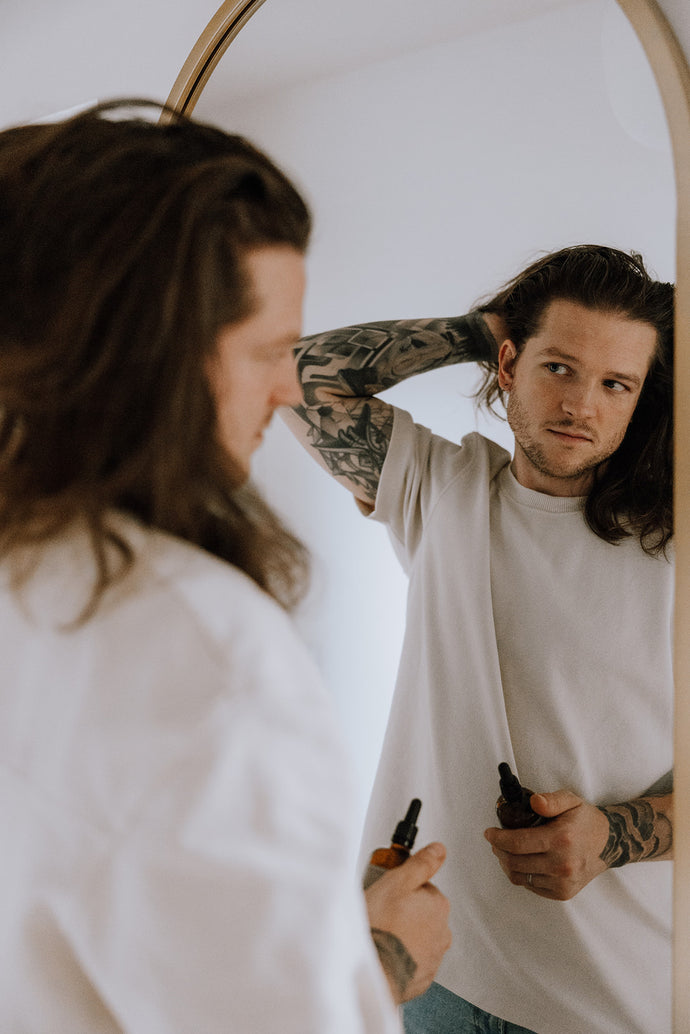 You don't have to lose your hair now!
Worried about losing your hair? Experiencing hair loss as you age is completely normal, but it doesn't mean you have to accept it without a fight. Our popular hair serum, GROW, is designed for men like you who want to regain control over their hair. Whether you're just starting to experience hair loss or have already noticed receding hairlines, it's not too late to take action, and we can help. Maybe not to get all your hair back (be cautious of those who claim that), but at least to keep what you have as effectively as possible.
Buy GROW here.
Vi kan - helt ærligt - ikke love dig, at du får ALT dit hår tilbage, men vi kan dels hjælpe dig med at styrke hårrødderne og tykkelsen på dit hår så det bliver fyldigt, og hjælpe dig med at holde på det hår du har. Længe.  
We can - honestly - not promise you that you'll get your hair back, but we can help you hold on to what you have.
Mikkel fortæller:
Jeg bruger den hver morgen efter bad. Jeg drypper 2 pipetter i, masserer ind og det gentager jeg om aftenen igen, inden jeg skal sove. Den er nem at bruge og fedter ikke i håret.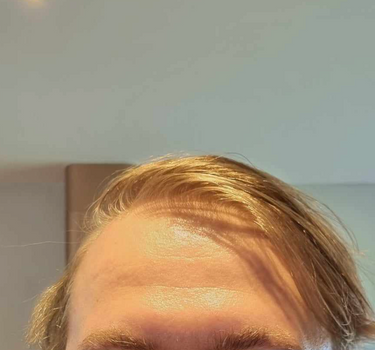 FØR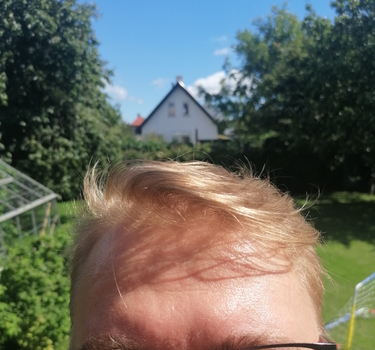 EFTER 2 MDR
Da jeg havde brugt GROW i enormt kort tid (nogle uger), kunne jeg allerede mærke effekten, og efter 2 måneder, var der små hår og dun på den bare plet. Jeg mærker stadig, at jeg får mere og mere hår for hver måned der går. Når man går fra 0-1 hår per centimeter, så mærker du altså hurtigt en forskel på huden, når der pludselig er dét nye hår. Nu kommer der måske 10 hår om måneden og det er altså noget værd i det her regnestykke. Jeg kan desuden se rundt i min hårgrænse, at der er kommet flere små hår.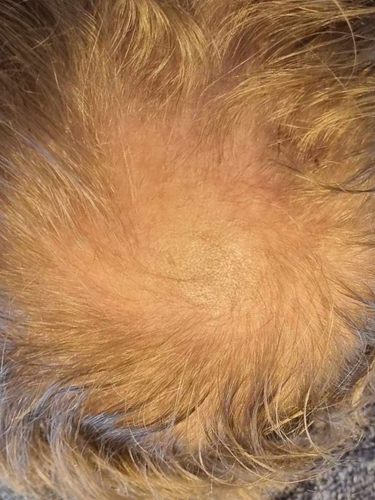 FØR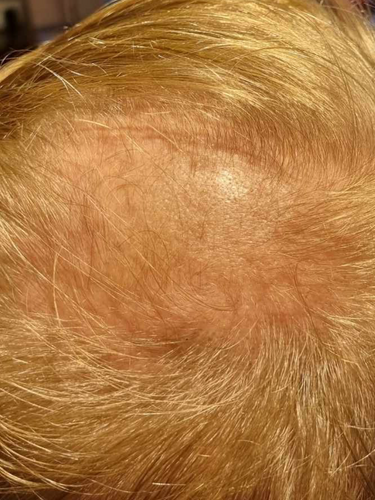 EFTER 4 MDR
Healthy and strong hair.
It actually works - for most people
We know that there is an abundance of products and solutions out there promising the moon and stars. But what makes us different? Our approach is based on the latest knowledge and clinically tested ingredients to ensure the best possible results for you.
Buy GROW here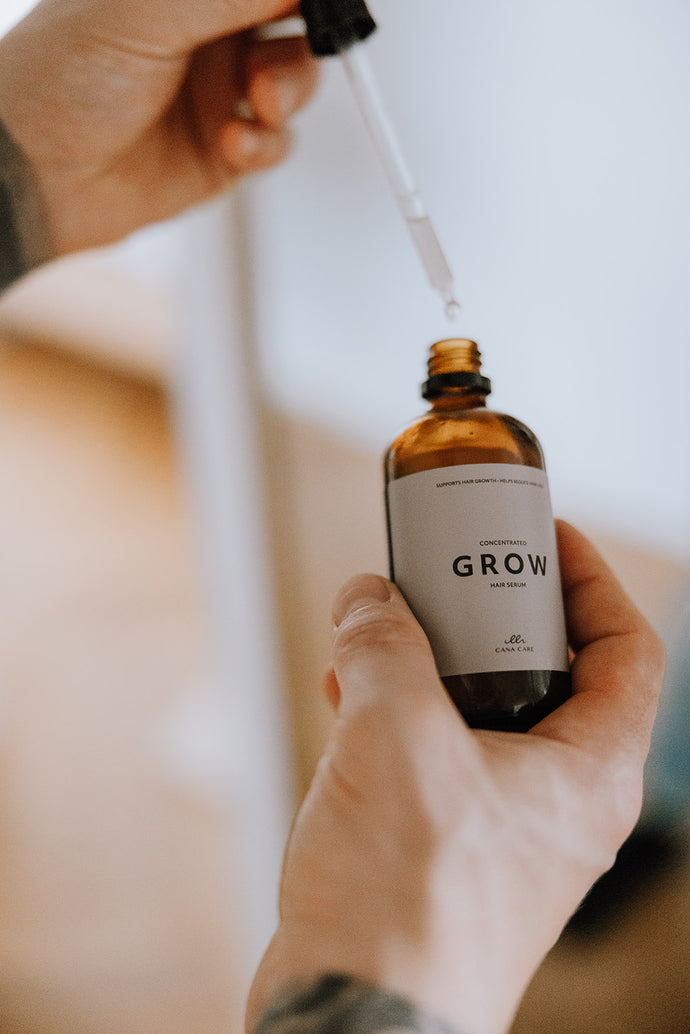 Documented ingredients
One of the main ingredients in GROW is Capilia Longa, also known as curcumin from turmeric. This natural extract has been shown to have strong antioxidant and anti-inflammatory properties that promote a healthy scalp and create optimal conditions for hair growth. Additionally, our serum is enriched with Anagain, an innovative ingredient extracted from pea plants that stimulates growth factors in hair follicles and promotes increased production of new hair.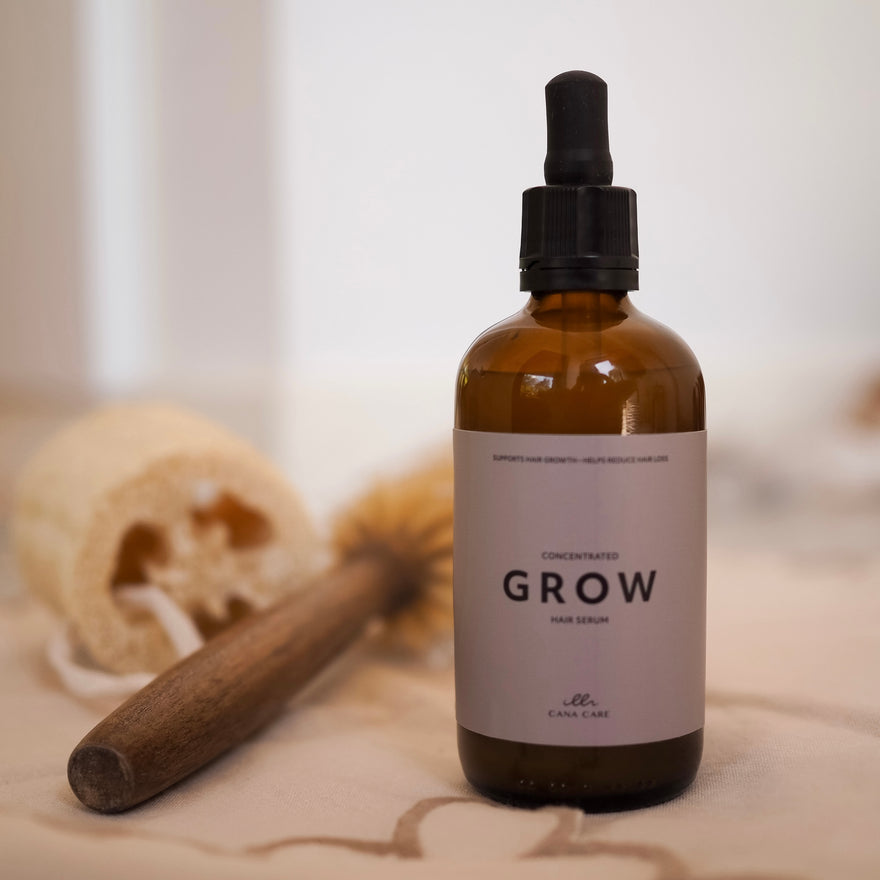 You're in the bathroom, holding your newly purchased Grow hair serum - and suddenly, you can't remember how on earth it should be used. On the back, we tell you...
Read more